Wine, women and two Adelaide Hills vineyards...
---


Looking at recent photos from northern hemisphere snow and ice-bound regions, beautiful though they were, I thought that those trying to cope with that sort of weather might appreciate something, well, warmer. So here's a mini-travelogue of today's trip Teresa and I made to two of the many wineries in the Adelaide Hills within 20 minutes' drive of home, Nepenthe Wines and Hahndorf Hill Winery. Still being in holiday mood, we decided a winery crawl with free wine-tasting was just the thing to get us in training for New Year's Eve, and since the weather was a perfect sunny 33°C (91°F), off we went.

First up was Nepenthe Wines, just outside the town of Hahndorf. This winery is well-known for its crisp award-winning whites in particular. The approach to the cellar door is certainly scenic.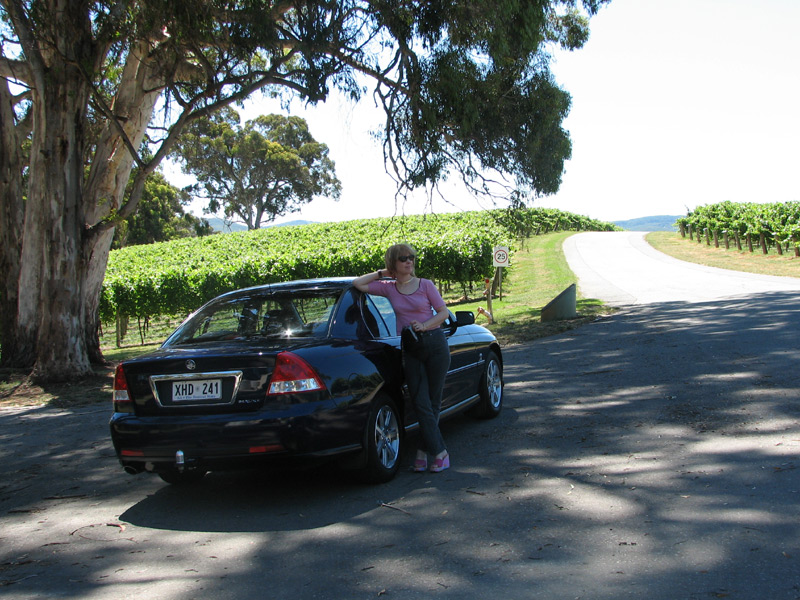 The cellar door itself is about as far removed from the traditional cobwebbed, oak-beamed, sawdust-on-the-floor experience as you can get. Everything is gleaming new and computerised, and a tall blonde named Nicole poured the wines and explained their finer points to us as we swirled the glasses (my WIS experience with non-handwinding Seikos came in handy here), nosed the bouquet, and allowed the exquisite nectar to trickle over our tonsils. The good news is that Nepenthe wines are exported to most parts of the wine-drinking world, including the UK, the US, Canada, Hong Kong, Ireland, Holland and Denmark, so there should be a bottle sitting in a wineshop near you ready for you to try!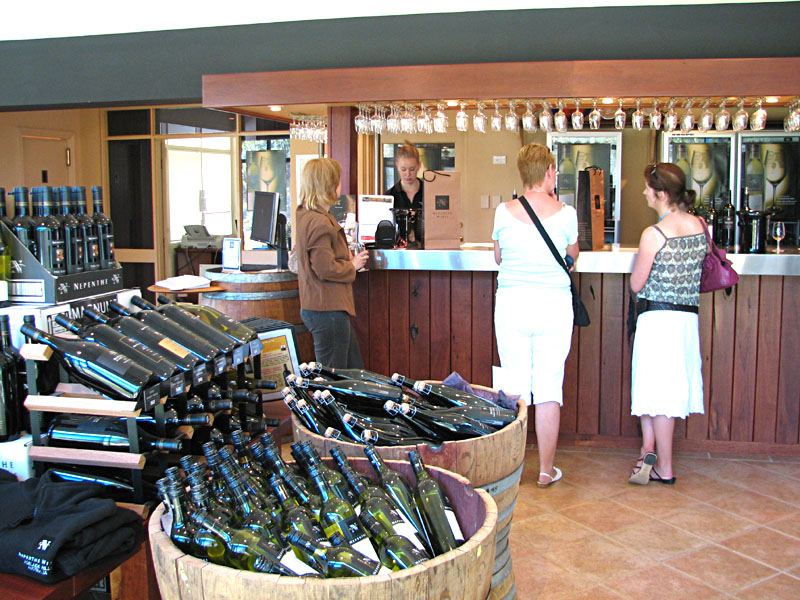 Especially nice was sitting outside under an umbrella gazing at the grapes ripening plumpily, whilst sipping and deciding what to buy.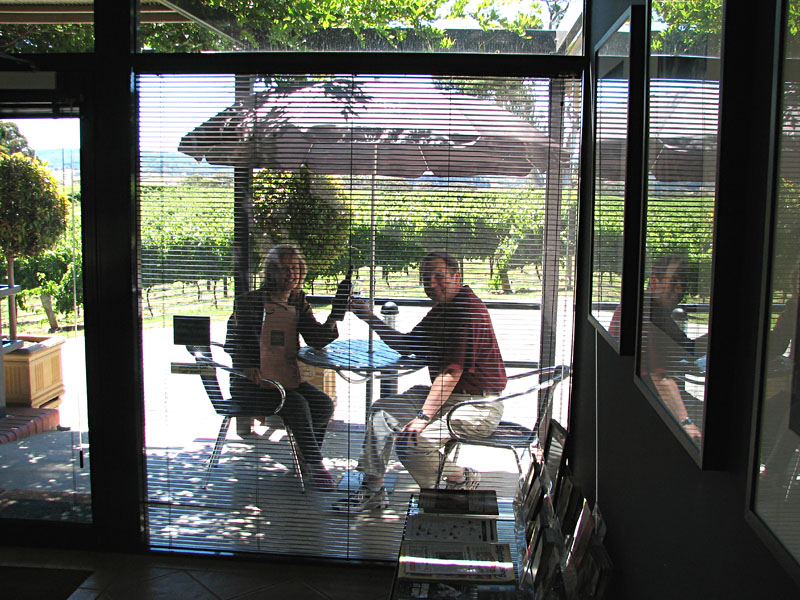 Having made our selection, I felt guilty when Nicole insisted on trucking it out to the car. But she was a big, strapping girl...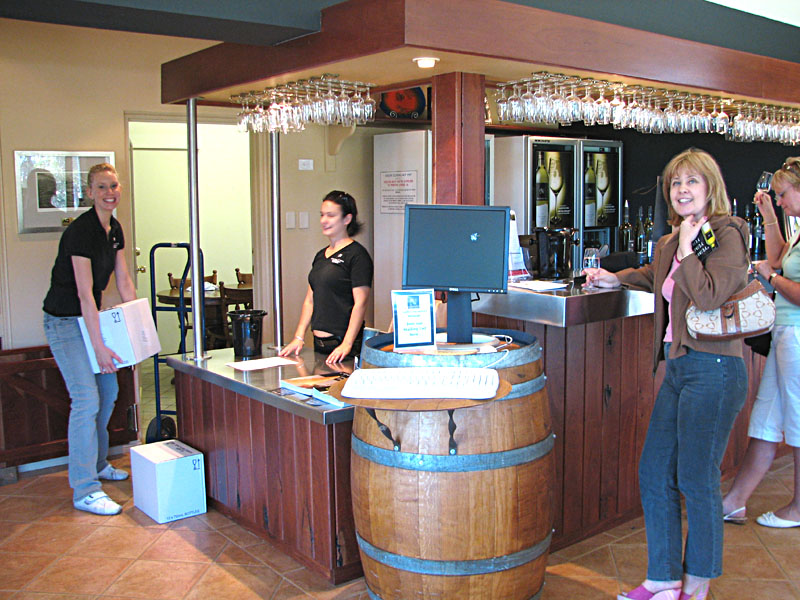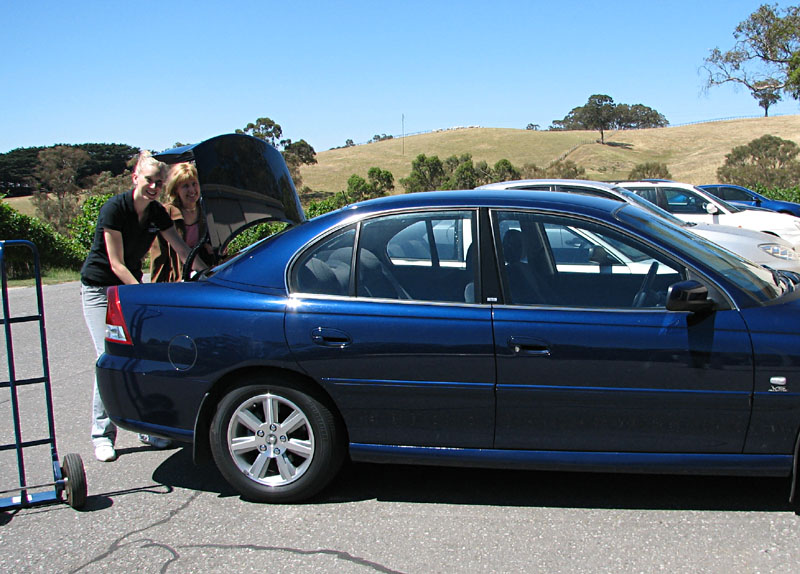 There's something calming and cool about vineyards...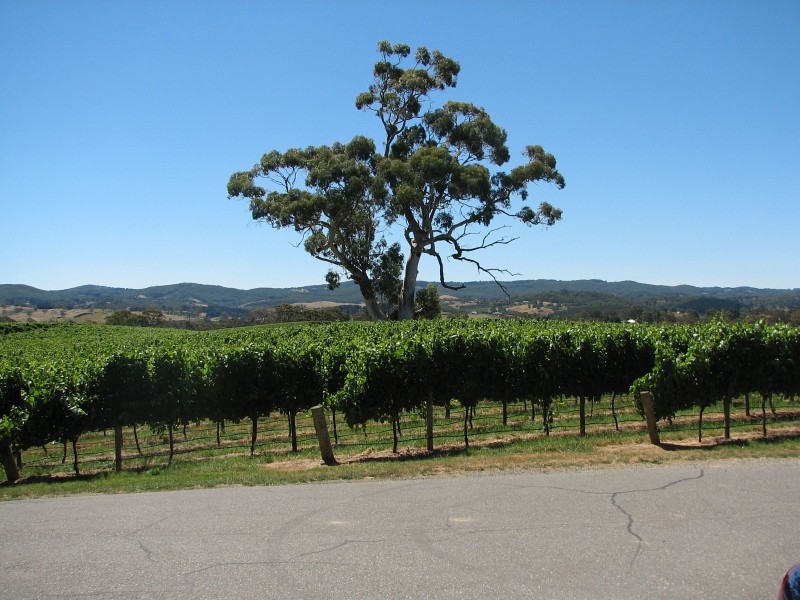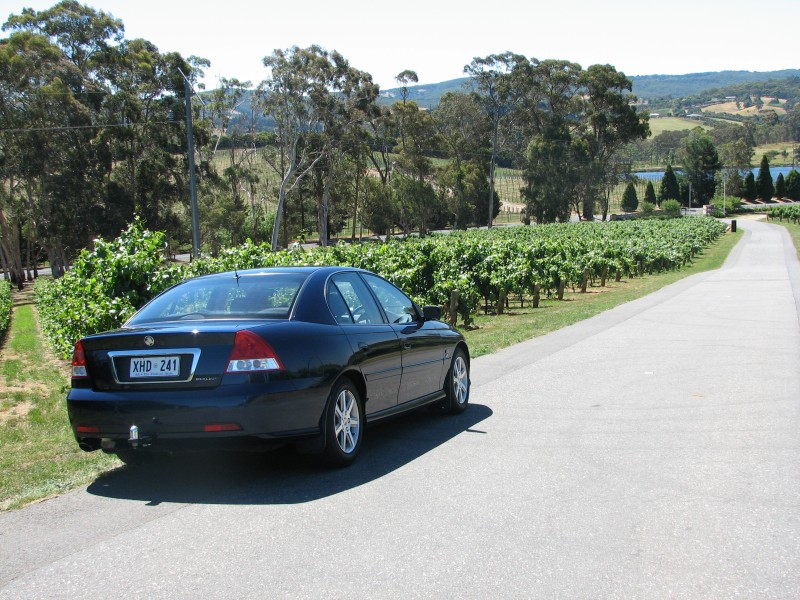 Next up was Hahndorf Hill Winery, a hop, skip and a jump away.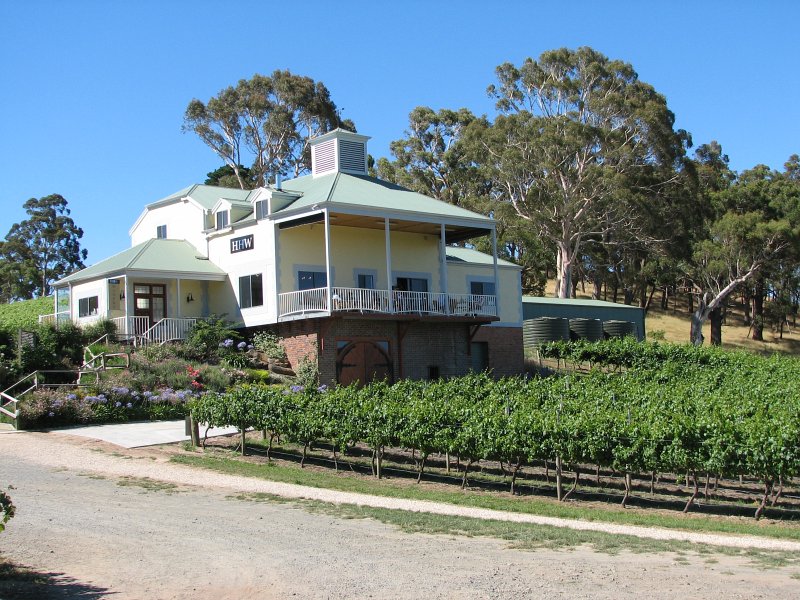 Again, a modern, clean and bright winery, owned by two ex-South Africans, with a great view from the balcony over the property.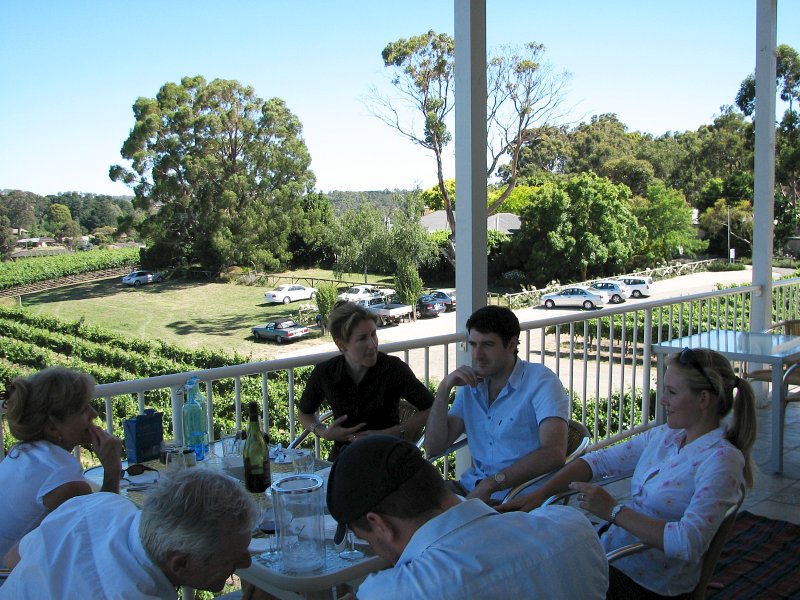 The style of wine made at this winery is light and fruity, and with some unusual combinations of grape varieties that work well together. Particularly interesting was the 2004 rosé, uniquely made from a blend of Trollinger and Lemberger grapes, and the 2005 White Mischief, described as:
"A wickedly different blend of Sauvignon Blanc and Pinot Gris on a crisp, unwooded Chardonnay base. This unusual wine explodes with intense tropical aromas that fill the palate with a tumble of delicious fruit, excellent texture and extraordinary balance. Ideal for warm summer weather and fabulous with pan-fried calamari, Thai-grilled snapper - or simply as the perfect sundowner!" After reading that tasting note and trying the wine, the Visa card got another work-out.

So what did we end up with? This...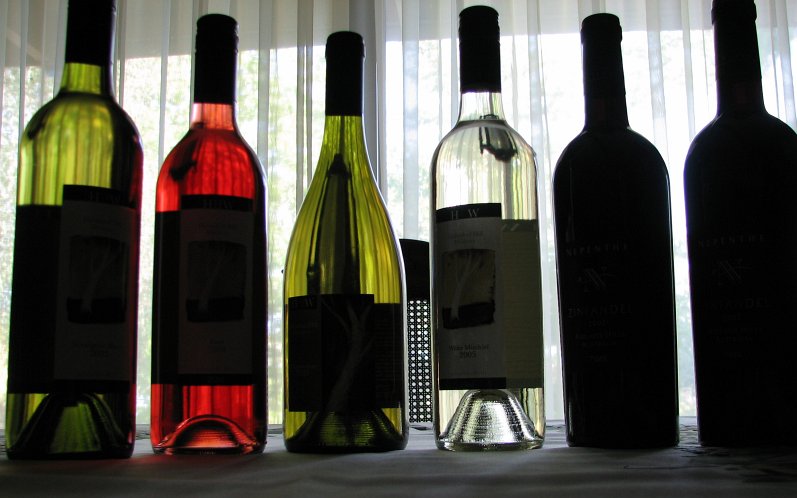 ...which when we shed a little light on it, becomes: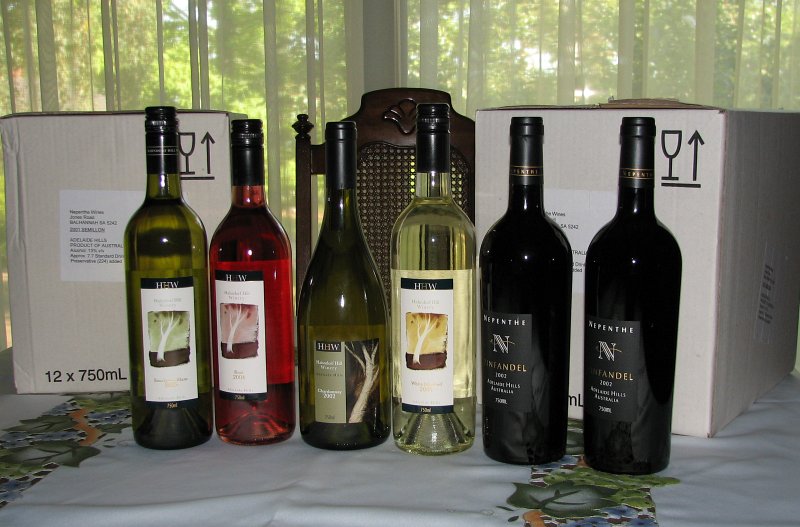 From Nepenthe: Two cases of 'cleanskin' (meaning no label) 2001 Semillon at the ridiculous price of $5 a bottle (normally sells for $16 a bottle); the very last two bottles of 2002 Zinfandel.

From Hahndorf Hill: 1 bottle each of the 2002 Chardonnay, 2004 Rosé, 2005 Sauvignon Blanc and 2005 White Mischief.

I'll be thinking of you all on New Year's Eve as we wade through that lot. Well, maybe at the beginning of the evening.

Cheers!




Written 29 December 2005.
Last updated 29 December 20Last updated 6.11.2017